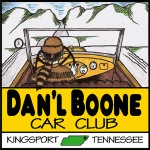 THANKS TO ALL THOSE WHO ATTENDED OUR SHOW THIS YEAR!
What a great show with many classic cars and a whole lot of Corvettes on display. Everyone had a great time and we cant wait to see you next year!
Allandale 2023
The 45th Allandale Car Show SUNDAY SEPTEMBER 17th
Click here to read about it in The Kingsport Times News
NO RAIN DATE TO BE GIVEN, THE SHOW WILL GO ON, RAIN OR SHINE!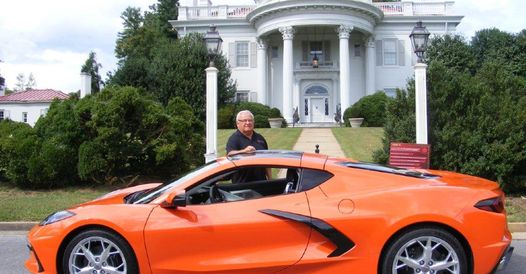 Featured marquee Chevrolet Corvette – Celebrating 70 years of the Corvette
Gary Head displays his C8 Corvette in front of the Allandale Mansion in Kingsport Tennessee. Corvettes will be the featured marquee at this years upcoming Allandale Car Show in honor of the 70th anniversary of the Chevrolet Corvette.
Trophies will be awarded to best in class for each of the Corvette generations C1 through C8
The 45th Allandale Car Show will be held Sunday September 17th starting at 9 am.
Press Release: Chevrolet Corvette 70th Anniversary Celebration Dan'l Boone Car Club AACA
45th Annual Allandale Car Show
Sunday, September 17, 2023
Registration 9 AM – 1 PM Awards: 3 PM
Registration $15 – Day of show only – No early registration
Requested Spectator Donation $3 each Square accepted
(Children under 12 free)
Top 25 & Special Award Plaques. Dash Plaques to the first 300 cars
Cash Prizes Placed in Random Registration Packets
Free Hot Wheels Toys for the Kids (located at Registration Tent)
Limited Edition T-Shirts Available – Design by Bortz Graphix Plus
Special Lawn Display
The Eight Generations of Corvette C1 (1953) through C8 (2023)
2023 Show Artwork Vehicle Display
Featured Classics – 1907 Cadillac Model M
Featured Classics – 1963 Mercedes Benz 190SL Convertible
2023 Corvette C8
Special Mansion Displays
Room A The Gary Head Corvette Memorabilia Collection
Room B The Randy Still Corvette Memorabilia Collection
Room C Model Cars Display with "Build and Take Models" provided by The Appalachian Scale Modelers Association
The Allandale Show always welcomes vehicles of ALL types and descriptions – brass through contemporary. classics, muscle cars, rat rods, low riders, imports, tractors, motorcycles
The Dan'l Boone Car Club especially invites owners and aficionados of the eight generations of Corvettes spanning 1953 to 2023
All Chevrolet Corvette dealers and Corvette clubs invited
Special show logistics by the West Ridge High School JROTC
Delicious breakfast and lunch items served throughout the show by the:
West Ridge High School Band Boosters
The Allandale Mansion is located at 4444 West Stone Drive Kingsport TN
http://danlbooneregion.aaca.com/
See us on Facebook at: Dan'l Boone Car Club
For Show Sponsorship: Dave Williams 423-765-1095 or [email protected]
Note: Neither the Antique Automobile Club of America (AACA), the Dan'l Boone Region nor any of its personnel is in any way responsible for any liabilities, fire, theft, or vandalism. Each vehicle owner is responsible for his/her vehicle on display. Alcoholic beverages and bicycles not allowed on premises. All pets must be on leash with clean up done by owner. Canopies erected in show entrance/egress routes must be moved. Dan'l Boone members are never eligible for any awards or prizes. No award plaques will be mailed to recipients. Show will be held rain or shine September 17. No rain date.
Download this show flyer here: 45th Annual Allandale Car Show Flyer May 2023
Our 2023 Allandale Sponsors
MAJOR
Still Transfer Kingsport, TN 423-245-4000
http://www.stilltransfer.net/
GOLD
Varsity Trophy Kingsport, TN 423-245-3400
SILVER
Champion Chevrolet Kingsport, TN 423-246-4101 https://www.championkingsport.com/
Rainbow Motors Kingsport, TN 423-288-5827
Axe Handle Distillery Pennington Gap, VA 276-318-6162 https://www.axehandledistilling.com/
Old Virginia Log Homes Pennington Gap, VA 800-327-5647
https://www.oldvirginialoghomes.com/
Quality Motors and Body Works LLC Kingsport, TN 423-288-7501
Jeff's Pipe and Muffler Kingsport, TN 423-247-2371 www.jeffspipeandmuffler.com/
Berry's Pharmacy Kingsport, TN 423-247-3124 www.berrysrx.com
Leggacy Motors Kingsport, TN 423-212-2550 www.leggacymotors.com/
D&D Printing LLC Kingsport TN 423-246-2882 [email protected]
Bill Anderson Dan'l Boone Car Club (AACA)
Dave Williams Dan'l Boone Car Club (AACA)
FRIEND
Farm Bureau of TN Kingsport, TN https://www.fbitn.com/tn/sullivan-county/kingsport/sullivan-kingsport
Bortz Graphix Plus Kingsport, TN 423-863-4561 https://www.facebook.com/BORTZGRAPHIXPLUS/
Gun Rack Kingsport, TN 423-288-9851 www.gunracktn.com
Larry Braatan Kingsport, TN 423-863-4104 Weichert Realtors Saxon Clark
Carl's Auto Inc. Blountville, TN 423-323-3981 www.carlsauto.net
Protint Kingsport, TN 423-863-1699 Facebook – Protint Kingsport
Mickey Smith Motor Company Kingsport, TN 423-230-0100
Ceramic Revolution Kingsport, TN 276-613-1426 ceramicrevolution.online
Sonic Drive- In Kingsport TN 423-239-8601 Sonic, Colonial Heights
We appreciate our event sponsors and would ask that you give them your patronage. As always, support your local businesses.
Welcome to the Dan'l Boone Region of The Antique Automobile Club of America. Take a look around our website and consider joining us.
MEETINGS:
3rd Tuesday of each month @ 6pm at Giuseppe's Italian Restaurant, 2539 East Stone Drive, Kingsport, TN
SHOWS:
NO RAIN DATE! The Show will go on RAIN OR SHINE!
CRUISE-INS:
Sonic Drive In 3845 Fort Henry Drive, Colonial Heights, Kingsport, TN, 4th Friday of the Month June – September